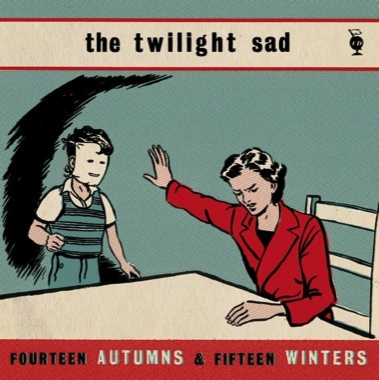 Title
Artist
Label
Release Date
2016-08-19
The Twilight Sad: Oran Mor Session
Last Fall The Twilight Sad released their much-lauded return to form Nobody Wants To Be Here and Nobody Wants to Leave. The album was a bracing, widescreen encapsulation of everything that fans have come to love and expect from the band. And while the album was a dense and dark aural journey, the songs at the heart of the album were as raw and honest as ever, buoyed by James Graham's audacious burr and his equally brittle and cutting lyrics.

It's those lyrics and songwriting that come to the forefront on The Oran Mor Sessions. Captured live at Glasgow's infamous Oran Mor, a converted 19th century church, by the band's longtime live engineer Andrew Bush, these versions strip away the sonic fury to leave the songs vulnerable in acoustic arrangements that highlight the quiet beauty that lies beneath Twilight Sad records. The result is a new look at the songs that made up Nobody Wants To Be Here... paired with an emotional cover of Arthur Russell's classic "I Couldn't Say It To Your Face". The session becomes an invaluable companion piece to their latest album and an essential entry to the catalog in its own right.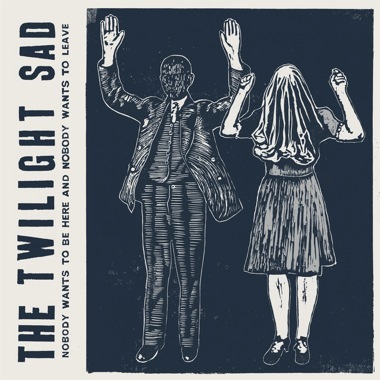 Title
Artist
Label
Release Date
2014-10-28
The Twilight Sad: Nobody Wants To Be Here And Nobody Wants To Leave
Following their stark nod to the heroes of an industrial past, No One Can Ever Know, The Twilight Sad has dug into their own past to form an album that's bracing, biting and as widescreen as anything in their canon. The band, ever ambassadors of Scottish gloom, have harnessed their dark muse once again and drawn on their prowess in the live arena to track a record that proves they can translate the power of their stage show to tape.

"We spent a lot of time at home when writing this new record, we got to hang out with old friends and get back to some sort of normality, which I think really helped me clear my mind and focus in on writing these new songs," Graham says. "I had a lot I wanted to get off my chest and I've done that with this new record." A first listen to the album confirms everything the band has said - noisy, densely layered, and deeply melodic, it wouldn't be out of line to say this may be their best yet. One thing's for sure - the Twilight Sad have still got a lot of life left in them.