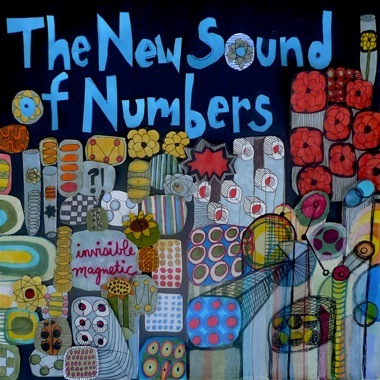 Title
Artist
Label
Release Date
2013-10-15
The New Sound of Numbers: Invisible Magnetic
The New Sound of Numbers is an experimental post-punk band based in Athens, GA. It is fronted by Hannah Jones on 12-string electric guitar and features members of Pylon and The Olivia Tremor Control. Their album "Invisible Magnetic" is the follow up to their debut album "Liberty Seeds" which was released in 2006 by Cloud Recordings. The new album has a more celebratory feel than the first, and the driving rhythms and layered percussion lend themselves to both a sense of urgency and instant danceability Violin, clarinet, melodica, synth, and trumpet beautifully interplay throughout the songs, and occasionally take a turn towards musique concrete while also bolstering the upbeat feel of the songs. The rhythms of "Invisible Magnetic" are even more tribal, with an African influence, than those of "Liberty Seeds", whose songs were described by Electrelane's Mia Clarke in a review for Wire Magazine as "giving a nod to the Slits and Lizzie Mercier Descloux" The New Sound of Numbers can be placed categorically next to fellow Athenians Pylon and the B-52s. Recommended if you like The Raincoats, Deerhoof, Neu!, and Electrelane.
The New Sound of Numbers: Liberty Seeds
Visual artist and electronic musician Hannah Jones (percussionist with Circulatory System) presents her pop/experimental/post-punk full-length as The New Sound Of Numbers. Imagine the Raincoats with Sun Ra in the style of This Heat's "Repeat".