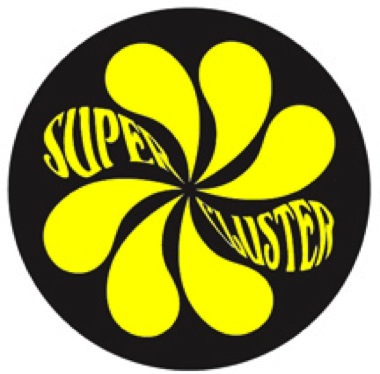 Title
Artist
Label
Release Date
2011-03-29
Supercluster: Paris Effect / Neat in the Street
"Paris Effect"-a dreamy haze both wistful and yearning anchored by a wall of sound and pristine guitar previously only available on a very limited record day compilation from Wuxtry records. This recording by Supercluster, from Athens, Georgia features a "dream team"of musicians including Vanessa Hay (Pylon), Hannah Jones (The New Sound Of Numbers), Bob Hay (Squalls/Bob Hay & the Jolly Beggars), Bill David (North Georgia Bluegrass, Monkey), Kay Stanton and Jason NeSmith (Casper & The Cookies),Bryan Poole (of Montreal/The Late BP Helium) and John Fernandes (Olivia Tremor Control, Circulatory System and many others).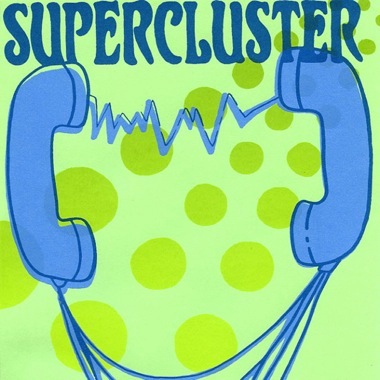 Title
Artist
Label
Release Date
2010-06-08
Supercluster: I Got The Answer b/w Sunflower Clock
In a world where some people prefer the crisp sound of digital recording, while others prefer the warmer sound of vinyl, Athens, Georgia super-group SUPERCLUSTER offers its audience the opportunity to experience the best of both genres. Supercluster's first CD, Waves, was released in 2009 to critical acclaim.

In a nod to the old school, Supercluster has now released two of its most popular songs, "I Got the Answer" and "Sunflower Clock" as a 45 on heavy mixed color vinyl, sure to become a collector's item. The seven inch single comes with a hand-screened mini-poster, signed and numbered by Athens artist Amanda Burk. The mini-poster and record are limited to an edition of three hundred. Jason Nesmith of Bel Air Studios produced the 45, and Rodney Mills at Masterhouse mastered the recording. Hannah Jones (THE NEW SOUND OF NUMBERS, SUPERCLUSTER) designed the label. This is from Studio Mouse Productions, distributed by Cloud Recordings. Features members of PYLON, THE OLIVIA TREMOR CONTROL, CIRCULATORY SYSTEM, THE NEW SOUND OF NUMBERS, CASPER AND THE COOKIES, etc. Limited Edition, hand-numbered. Recently opened for the B-52's.
Supercluster: Waves
SUPERCLUSTER is an Athens super-group featuring members of PYLON, THE OLIVIA TREMOR CONTROL, CIRCULATORY SYSTEM, DEERHUNTER, CASPER & THE COOKIES, THE NEW SOUND OF NUMBERS / SOUND HOUSES, INSTRUMENTS, BOB HAY & THE JOLLY BEGGARS, and THE SQUALLS. It has been described as "Appalachian Wave" because of the combination of an eclectic mix of elements - three female vocalists, upbeat rhythms, violin, cello, mandolin, clarinets, acoustic guitar, keyboard, and angular electric guitar. Bringing together many generations of Athens music, they have been developing their sound over the last couple of years through consistent practicing and live shows. They are going to be doing more shows in support of the album including a show opening up for the B-52s. This is also one of the last documents of the guitar skills of Randy Bewley (PYLON), who passed away earlier this year. Bradford Cox of DEERHUNTER, a longtime fan of PYLON, stepped in to help SUPERCLUSTER in the studio after Randy passed away. Heather McIntosh of INSTRUMENTS / GNARLS BARKLEY / LIL' WAYNE also appears on the record and is playing live with the group now as well.