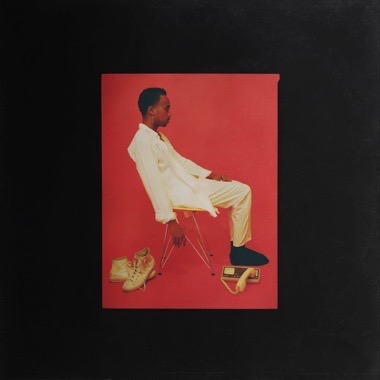 Title
Artist
Label
Release Date
2018-03-16
Starchild & The New Romantic: Language
"Black boys have a whole world of complexity that society makes us stomp out of ourselves." Language, Bryndon Cook's full-length debut as Starchild & The New Romantic, communicates his refusal to do so. Describing himself early-on as a "young romantic boy from Maryland," Cook has long been a dreamer, a student of black music's rich lineage and its intersection with pop. He's drawn to landmark moments where artists have found truth in darkness; the diverse language of music living in their core. This record is his; lifting off from the monochrome world of Crucial, his 2016 EP on Ghostly International, up towards a dazzling crimson blood-rush of sky-high defiance and autonomy. On Language, Cook refines his phonics for funk, electro, and R&B, and arrives at a revelation, best summarized by a single motto: "my sensitivity is my strength."

Title
Artist
Label
Release Date
2016-03-18
Starchild & The New Romantic: Crucial (Black & White Splatter Vinyl)
"Champion Music for the Heartbroken" is how Bryndon Cook, who records as Starchild, describes Crucial, his first EP for Ghostly. It's easy to hear what he means: Starchild creates songs that draw equally on electro and R&B, and at the center of every one of them is an undeniable twinge of sadness.

Which makes sense -- Starchild was the first member of his family to leave their home for New York and, though he was technically pursuing a BFA in acting, eventually his interest in music took over. "I was leaving for New York with a head full of Prince bootlegs and Sade records, basically." He gradually made connections that would inspire him. His college roommate was Ghostly artist Lord RAJA, and the two formed a fast friendship. A longtime fan of Lightspeed Champion, he received encouragement from Dev Hynes, with whom he'd eventually collaborate. He received similar encouragement from Patrick Wimberly of Chairlift. Wimberly introduced Starchild to Solange, who recruited him for her touring band. "It's been nothing short of life changing," he says. "Having the opportunity to travel the world and play festivals like Glastonbury, Bonnaroo and Pitchfork was huge. She taught me that if you stay true to yourself, you can take all the time in the world to do one special thing, the right way."