La Big Vic: Cold War
Since forming out of a drafty residential loft building in the Hasidic section of Williamsburg, Brooklyn's La Big Vic has captured the heart of the American underground as a band that encapsulates the melting pot that is New York City. Toshio Masuda, a Japanese producer and multi-instrumentalist with a background in J-Pop and R&B, started the band in late 2009 with Emilie Friedlander, a classically trained vocalist and violinist who also happens to be a well-regarded music journalist. Soon joined by Peter Pearson, a keyboard player and avant-garde composer who restores vintage synthesizers by day, they bonded over an interest in repetition, the melding of electronic and analog sounds, and a panoply of musical reference points including dub, '70s electronic music, and the trip-hop of the early aughts. Unmoved by revivalism, they explored interconnecting ideas of musical expression, wielding inspirations more as paint than as the image being captured. Simply stated, La Big Vic just doesn't sound like anyone else. There aren't that many rock bands that use violin as a core instrument, and still fewer electronic groups that eschew the current machine-made aesthetic. La Big Vic are in fact both, but they value the immediate impact of a well-turned melody above all. Cold War hones in on the power of a soulful hook without forfeiting the cosmopolitanism that made its predecessor, Actually, so unique. The arrangements are more lush and crisp than ever, thanks partly to Toshio Masuda's mastery of his bedroom recording studio, and partly to Soft Landing Studio's Steve Griesgraber, who engineered the vocals and violin. Grounded in both hip-hop beats and melodic synth leads, Cold War also sees the band venturing deeper into narrative storytelling, darting between emotional missed connections and the romantic melancholy of wandering city streets at alone at night. It's an upside-down love letter to the city that never sleeps, and the sound of three musicians coming into their own.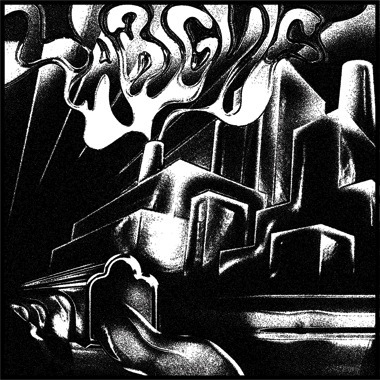 Title
Artist
Label
Release Date
2012-02-21
La Big Vic: Dub the World!: Actually Revisited
In the Press Release for La Big Vic's debut LP, Actually, the music was defined by merely describing its creators. There was Peter, an industrious analog synth tinkerer, Emilie, an extrospective songwriting violinist, and Toshio, a foreign and mysterious cornucopia of inspirations. Together, they created what critics called "cosmopolitan" music, a hybrid of synth-pop, krautrock, psych-rock, dub music, and world influences explicit and obscure, "a strand of experimental music that is as wide-spanning in feeling as it is in sound." (Martin Douglas, Pitchfork). Actually is an ornate entity, sweeping and grand, yet easy to listen to for days on end. This stems from the general calm an open mind derives from successful diversity. While a Cosmopolitan city may seem outwardly frenetic, it is the fluidity and synthesis of its components which define it so. Such disparate parts thriving so mechanically canillicit complacent wonder within the minds of gazing tourists. With Dub The World!: Actually Revisited, a conceptual sequel to LBV's debut, Underwater Peoples would like to invite you underneath the great city of Actually. Down here, things may sound familiar to you, but certainly not the same. Reverberations cast long, evolving shadows across the tunnel walls. Flickers of light are extinguished by sirens. Dubbed and Re-imagined at Aki Road Studios by LBV's own Toshio Masuda, Dub The World! contorts, subverts, and expands upon La Big Vic's debut.