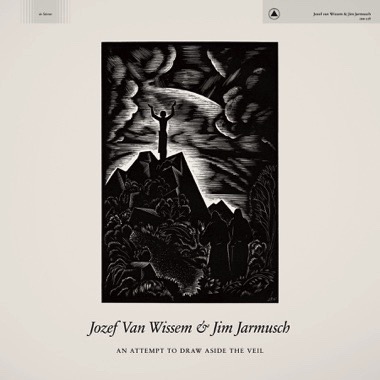 Title
Artist
Label
Release Date
2019-02-08
Jozef Van Wissem & Jim Jarmusch: An Attempt to Draw Aside the Veil
** TITLE HAS NOT BEEN ANNOUNCED! PLEASE DO NOT POST ANYWHERE ONLINE (INCLUDING A PREORDER) UNTIL 1/10**

Experimental lute player Jozef Van Wissem and acclaimed film director and musician Jim Jarmusch have a working relationship that dates back to 2006, when they ran into each other on the street in New York City and quickly struck up a friendship. Van Wissem contributed to the soundtrack for Jarmusch's 2013 movie Only Lovers Left Alive, and the two have collaborated on three previous studio albums - Apokatastasis, Concerning the Entrance Into Eternity, and The Mystery of Heaven. An Attempt to Draw Aside the Veil is their second release as a duo for Sacred Bones Records, following The Mystery of Heaven, and its narrative picks up where that album left off.

Musically, the mostly instrumental album finds much of its power in minimalism. Van Wissem's unadorned lute traces the outlines of subdued electronics and ominous guitar drones laid down by Jarmusch. It's a subtle album, and repeat listens reveal vast depths in its dark corners. Above all, it's an album that sees two formidable collaborators complement each other brilliantly.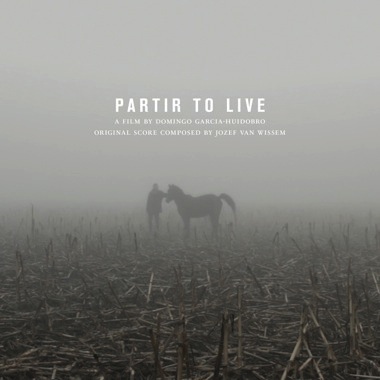 Title
Artist
Label
Release Date
2015-03-31
Jozef Van Wissem & Domingo Garcia-Huidobro: Partir To Live: Original Soundtrack
Partir to Live (2012) is a non-narrative film experience in sensations, in ethical confusion, and in physical and psychic contusions, directed by Domingo Garcia-Huidobro of Föllakzoid. Dutch minimalist composer Jozef van Wissem's score for the film consists of appropriated 12-string electric guitar drone, black baroque lute mirror images, and minimal electronics. For the first time ever, Sacred Bones Records will release the DVD and soundtrack LP together in a limited one-time pressing of 1000 copies.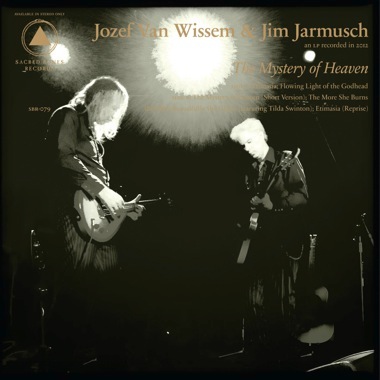 Title
Artist
Label
Release Date
2012-11-13
Jim Jarmusch & Jozef Van Wissem: The Mystery of Heaven
Jim Jarmusch and Jozef Van Wissem met on the streets of New York in 2006. They shared a lot of interest and background: Blake and Swedenborg, new wave and early music, avant-garde art and history, so a collaboration and a friendship was born. Jarmusch was looking to have Van Wissem compose a score for a film he had been trying to make for years, what he described as a "crypto-vampire film" about two lovers, outsider types who have been in love for hundreds of years. Van Wissem's work comes from a tradition of avant-garde minimalism and lends itself well to the director's stark cinematic works. Jarmusch has played guitar in bands on and off since the late '70's. Van Wissem's compositional style involves hypnotic circular musical phrases that allow for a lot of contemplative space between the notes.

Their first live performance was in Issue Project Room in Brooklyn in October 2011, where they appeared together for a Van Wissem curated concert program called "New Music for Early Instruments". The idea for their first album, Concerning the Entrance Into Eternity (Important Records) developed from their live performance. Jarmusch has said that he considers these songs as Van Wissem's compositions, and sees himself as someone filling in the background to Jozef's foreground, like the "scenic" on a film shoot, the one who paints the backdrops. "The sound of the lute is as bright as the sun, a beautiful red color and my stuff sounds sort of like the moon, more like blue, like mercury." This newest album, The Mystery of Heaven was recorded in New York with help from hypnotic Tilda Swinton on guest vocals.