Edward: Underwater Jams
On his DFA debut, German experimental techno producer Edward largely departs from the 4/4 grid he frequents and blurs the focus towards a more slippery, improvisational vibe. Fans of his Desert Sky alias, as well as his work reshaping classic tracks by Harmonia & Eno and Rolf Trostel of Tangerine Dream, will be quite pleased with Underwater Jams. These two new songs unfold at their leisure, going off on whizzing, kosmiche-influenced tangents, all the while guided by the hand drums of percussionist Geronimo Dehler. On A-side "The Lagoon," the freedom of the long-form composition allows Edward to go deeper and more mesmeric, while the restrained stomp of B-side "Mental Dive" allows for an introspective dance floor moment.Though he's been releasing music for the past decade, Edward has always been a bit enigmatic, with a majority of his discography only available on vinyl. He remains as prolific as ever - in the last year alone, Edward has toured all over the world, playing esteemed clubs from Berghain to Fabric, and splitting bills with artists like Ricardo Villalobos and Oskar Offermann. His numerous releases on Giegling, Die Orakel, and White demonstrate his penchant for combining the psychedelic and the locked-in groove, but it's the sprawling sense of adventure that makes this release one of the more idiosyncratic in Edward's catalog.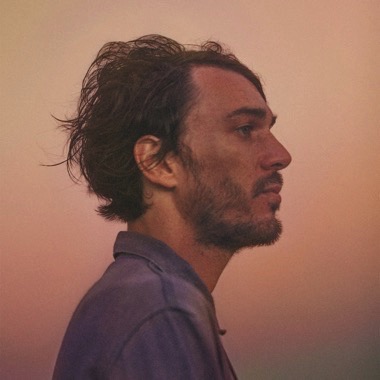 Title
Artist
Label
Release Date
2017-03-31
Richard Edwards: Lemon Cotton Candy Sunset
In 2014, Richard Edwards (then frontman of Margot & the Nuclear So and So's) was diagnosed with a potentially fatal stomach ailment, lost 50 pounds, was to forced to abandoned a sold out tour, and spent the next couple years recovering and writing a record about absence. With his marriage also ending he moved into a basement, underwent surgery on his abdomen, and re-wrote the record about absence. The result is Edwards' first effort post-Margot "Lemon Cotton Candy Sunset". Produced by Rob Schnapf (Elliott Smith, Cass McCombs, Beck) the album brings together friends, both old and new, for a sound that may be familiar to some fans of his former band, but more rightly a step into new territory. "I hope it sounds like being lost in an ocean", says Edwards.