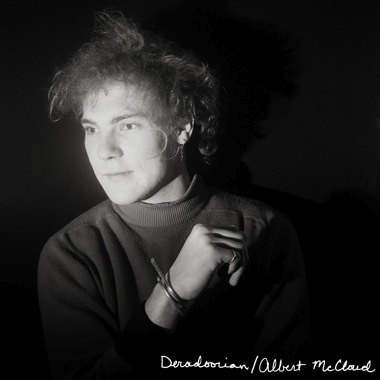 Title
Artist
Label
Release Date
2011-02-22
Deradoorian / Albert McCloud: Deradoorian / Albert McCloud
Lovepump United is proud to start of 2011 with a stunning split 7" from two bold, young female artists:

Elisabeth Wood is Albert McCloud. Her offering for this split 7" is a tribute to the stars called "Planetarium 2010." It's a somewhat implausible sounding Afro-Cuban-grooved choral arrangement of a tune originally conceived by Bruno Adams (1963-2009), and features a Sacramento, CA area community choir, ages 15-50, as well as a rhythm section plucked out of the Folsom High School jazz program. Although Wood has more or less called Berlin home since 2003, she's now in the early stages of working with a band in Seattle on a new album.

Deradoorian's contribution is the beautifully raw "Marichka." Produced by Angel Deradoorian and Dave Portner, the song is the first glimpse of new material since 2009's Mind Raft EP.
Deradoorian: Mind Raft
The Mind Raft EP is astonishingly mature, dark, beautiful, and unexpected-if only because it seems to have tapped into something far older and wiser than Angel Deradoorian's 22 years would suggest. Whether it's the guitar, bass flute, or her stunning voice, Angel's musical proficiency is boundless. This is as promising as a debut can get.