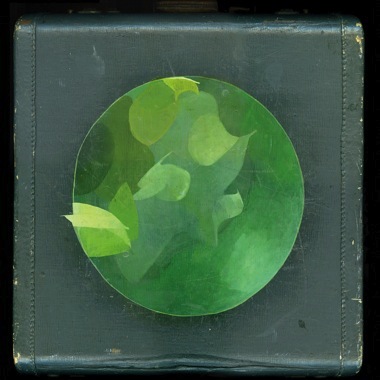 Title
Artist
Label
Release Date
2014-06-24
Circulatory System: Mosaics Within Mosaics
Circulatory System are back with a new double album called "Mosaics within Mosaics". They are led by Will Cullen Hart, visual artist and one of the main songwriters of the psychedelic pop band The Olivia Tremor Control. Coinciding with a tour with old friends Neutral Milk Hotel, including an appearance at Pitchfork Music Festival, the album will be released June 24th, 2014. The album was culled together in the style in which Will has always worked, using recordings from his copious back catalog of home recordings spanning from twelve years ago to now. It was masterfully assembled by Derek Almstead (Faster Circuits) with overdubs by John Fernandes (Dream Boat, Jacob Morris, The New Sound of Numbers, Old Smokey), Heather McIntosh (The Instruments), AJ Griffin (Laminated Cat), Peter Erchick (Pipes You See, Pipes You Don't), and Jeff Mangum & Jeremy Barnes (Neutral Milk Hotel). The lyrics feature Will's unique observations and impressions of life - poetic and meaningful. The music is entrancing, sometimes flowing into long instrumental passages that set a very pleasant atmosphere. Since the mixes originated in Will's bedroom, they all have his signature deep-focus production style. He is very enamored with using the mixes of songs from the day they were recorded instead of trying to capture the same magic when re-recording them. It makes sense because the sound of the recordings have as much impact as the songs themselves in creating an enveloping world of words, melody, and texture. Available on limited edition vinyl (1000 copies), digital, and CD.
Circulatory System: Signal Morning
Seven and a half years in the making, culled from hours of recorded material sculpted in at least seven different studios, the new Circulatory System album is an absolutely stellar document of song and sound. Still concerned with matters of the inner / the outer, the incomprehensibly huge and the very, very small. An imperative blast of kinetic motion, composed by W. Cullen Hart while in the midst of battling Multiple Sclerosis within his own system - broadcasting his urgent pleas to the world(s) to evolve into a higher dimension, or for existing patterns to reveal themselves at peace within the natural order of the universe. Featuring all the members of The Olivia Tremor Control, as well as Jeff Mangum and Julian Koster of Neutral Milk Hotel. Thick with textures, layered percussion, angular guitars, vibrating strings, woodwinds, and brass. Eagerly anticipated since the first record, with mounting excitement enhanced by tours with the Elephant 6 Orchestra, the Instruments, Pipes You See, Pipes You Don't, the New Sound of Numbers, Need New Body, and the Sea & Cake. The new tracks that were posted on the Circulatory System myspace page were immediately reviewed positively by Pitchfork. The band plans on major touring when the album comes out.
Circulatory System: Circulatory System
Circulatory System is a new project of W. Cullen Hart of The Olivia Tremor Control. He is joined on this album by several of his former bandmates, as well as masterful collaborators such as Jeff Mangum of Neutral Milk Hotel. After touring the globe with bands like Stereolab, Beck, Super Furry Animals, and R.E.M., Will returned to his home studio in Athens to create his most personal and intimate album to date. Twenty-two sweet and melancholy song cycles bathed in hazy layers of dimension. Fuzzed out rock decorated with unique instrumentation.