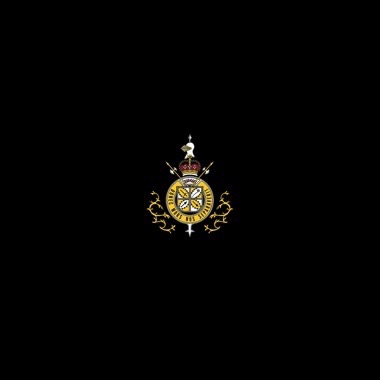 Title
Artist
Label
Release Date
2018-11-23
Capital Punishment: This Is Capital Punishment (Black Friday 2018 Exclusive)
Hot on the heels of Captured Tracks' reissue of Capital Punishment's 1982 album Roadkill, the quartet of Kriss Roebling, Ben Stiller, Peter Zusi, and Peter Swann present This Is Captial Punishment - an EP of new material recorded almost 35 years after the group disbanded.

Recorded at the Garden in Brooklyn, This Is Capital Punishment came about when Captured Tracks boss Mike Sniper asked Roebling for bonus material for the Roadkill reissue. The original members got back together and did a remake of their track "Confusion." A blistering, motorik take on the original, the new version reimagines "Confusion" as a much louder and sinister track. It was so loved by the label - and the band had so much fun recording it - that they decided to record new material.

Capital Punishment burn through four other tracks that all explore the darker edges of rock 'n' roll. From the strangely sultry "Drumming Out Time Inside Me" and "Grey And Illuminate" to the band's favorite "Hot Love," Capital Punishment may not be teenage punks anymore, but they certainly haven't lost their edge. Pressed on translucent blue vinyl, This Is Capital Punishment is limited to 1500 copies worldwide.
Capital Punishment: Roadkill
If I were to tell you that a band of NYC teenagers who met in 1979 decided to form a band influenced by Cabaret Voltaire, Throbbing Gristle, Eno, Chrome and released a privately pressed record, it would be enough to pique your interest. When you find out the band consisted of a future Supreme Court Justice for Arizona, a Professor of Slavic Studies, a Musician/Documentarian whose family built the Brooklyn Bridge, and an A-list world-famous actor the story goes from being about another rare, privately pressed recording that's been re-discovered, into something that's pretty incredible.

Captured Tracks is thrilled to announce the reissue of Capital Punishment's 1982 sole LP Roadkill. For a band of high school weirdos who actually got their shit together enough to make a completely uncommercial album with no means to sell it shows a lot of determination, persistence and perhaps insanity. But it's always those kinds of weirdos who go on to do great things - just ask Judge Peter Swann, Professor Peter Zusi, Kriss Roebling and Ben Stiller.