Beaches: Second Of Spring
Iconic Australian psych rock quintet Beaches return with epic double LP Second Of Spring - Chapter Music's first double album by a single artist. Beaches' much-loved second album She Beats brought the band international acclaim in 2013. Featuring guitar by German motorik hero Michael Rother (Neu, Harmonia), the album earned raves from Pitchfork, Stereogum, Gorilla Vs Bear, Spin and elsewhere. Second Of Spring takes Beaches even further out, to where the pyramid meets the eye - an enveloping sonic landscape filled with extended instrumentals, overdriven psych-outs and propulsive pop nuggets. The album was recorded in Melbourne with engineer/producer John Lee (Totally Mild, Lost Animal). Artwork is by the band's Ali McCann, with design by renowned artist Darren Sylvester. Beaches' self-titled 2008 debut was shortlisted for the Australian Music Prize, and included in glossy coffee table book 100 Best Australian Albums. The band released a standalone 12" on New York label Mexican Summer in 2010. They have toured the US twice, playing SXSW and Austin Psych Fest, and shared stages with Roky Erickson, Deerhunter, The Cult, Thee Oh Sees, Lightning Bolt, Mogwai, Best Coast and more. Already revered as sprawling, swirling psych overlords, Second Of Spring is Beaches' undeniable magnum opus.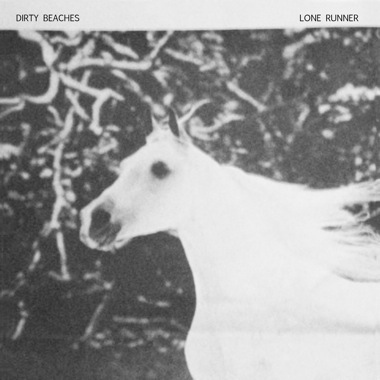 Title
Artist
Label
Release Date
2011-10-18
Dirty Beaches: Lone Runner b/w Stye Eye
It's time to announce another installment in Suicide Squeeze's ongoing series of select 7-inch EPs. Dirty Beaches! Yeah, it's an easy leap to guess this would be a proper summer release. But, if you're already familiar with Alex Zhang Hungtai's music, you know it's got a special connection to the end of that season, and the beginning of autumn. And if not, this EP will offer a perfect introduction. The lead track "Lone Runner," is simple perfection: Handclaps lead off a vocal style locked in with both Nick Cave and Elvis, yet totally his own. A song that may drag you by hand to a place you've never been. And then you got "Stye Eye," on the flip: A stomping anthem with an insistent grind that seems to sway and swing, gaining in intensity as the track progresses. This release - like all in SSR's 7-inch series - is limited. 750 copies will be available worldwide (250 clear vinyl, 500 black). Both will come with a download coupon.