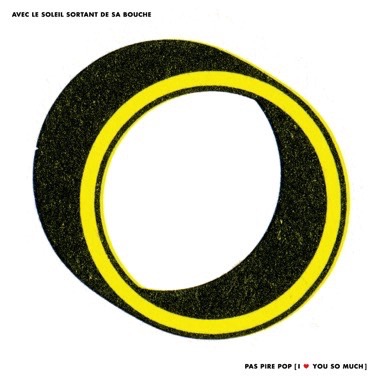 Title
Artist
Label
Release Date
2017-01-20
Avec le soleil sortant de sa bouche: Pas pire pop, I Love You So Much
Psychedelic rock, krautrock, desert rock, punk rock, noise rock, afrobeat, experimental pop, post-rock, electronic; all are touchstones for Avec le soleil sortant de sa bouche. Their multi-movement durational music arguably combines trance rock and audio collage above all - a diced and spliced approach to longform multi-movement groove music played by a stripped down quartet of two guitars, bass and drums, synched to pre-recorded electronics and musique concrète. The band's unique restlessness and inventiveness seduces with shifts, turns and dovetails, consistently destabilizing its own inexorable musical logic in highly satisfying fashion. Avec le soleil sortant de sa bouche deploys a panoply of buoyant musical ideas, subtly sumptuous sonic treatments, and joyous stylistic nods - while remaining fundamentally devoted to working the groove from a kaleidoscope of angles. Their sound always seems to be escaping overt homage or retro tendencies; neither freighted with reverence nor weightless with irreverence, the music of Avec le soleil routes and uproots itself along its own refreshingly untrodden path. Pas pire pop, I Love You So Much is post-modern psychedelic trance-pop that sounds like no other.

RIYL: Can, Talking Heads ('80-'83), This Heat, Neu!, Stereolab, Do Make Say Think, Animal Collective, Tinariwen, Black Dice, Battles, Fly Pan Am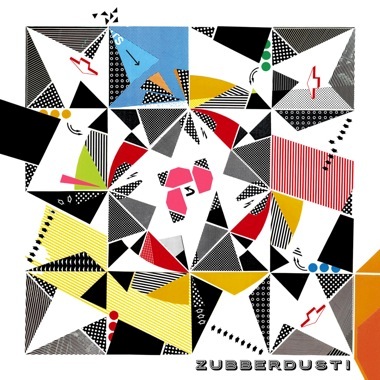 Title
Artist
Label
Release Date
2014-09-30
Avec le soleil sortant de sa bouche: Zubberdust!
Avec le soleil sortant de sa bouche began in 2011, with bassist, singer and composer Jean-Sebastien Truchy seeking a new live ensemble to fuel his desired return to exploring the highly structured afro-kraut trance rock that was one of several stocks-in-trade during his tenure in early Constellation project and pseudo-legendary Fly Pan Am.

Avec le soleil initially formed with guitarist/engineer Sebastien Fournier and drummer Nasir Hasan; a rotating cast of additional players joined the group for live shows throughout 2012-2013, as the band gained a local reputation for irresistible and levitational live sets that combined an avant-garde/contemporary sensibility with infectiously angular, rubbery grooves. Guitarist Eric Gingras (Pas Chic Chic) emerging as a fourth core member during this period.

Avec le soleil is by now careening towards mastery of a highly original, deeply satisfying, giddy and heady avant-funk. Anchored by the brilliant bass and drum work of Truchy and Hasan, the group's music is woven with crisp stuttering guitar and keyboard lines and a continually shifting palette of electronic touches and interventions. The pair of exquisite and exhilarating 20-minute pieces (sub-divided into sections for CD and digital track IDs) featured on Zubberdust! are the culmination of the group's first two years of conceptual and somatic development.